Truth Technologies In the History of KYC, Know Your Customer: what comes first KYC or KYB, Know Your Banker?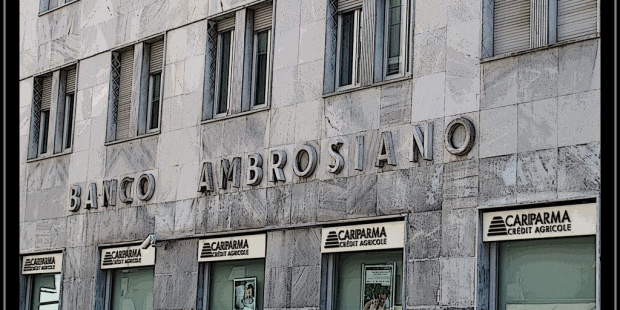 Truth Technologies In the History of KYC, Know Your Customer: what comes first KYC or KYB, Know Your Banker?
When in 1995 Truth Technologies was born, it was with a vision of future regulatory needs, based on past events. And those events triggered the ever-greater demand by banks in the US for KYC regulations, as regulators would sanction financial institutions without any possible proof of a violation as know your customer regulations were non-existent.
In the 80ies and 90ies a series of banking scandals would pave the way to greater scrutiny of the banks and their customers. In our case four scandals showed the future direction of banking supervision. First came the emerging need for banks to comply with new regulations notably OFAC compliance and KYC compliance. Sanction screening and PEP screening came in the aftermath. I'll talk about four scandals that shook the banking world. Today Banco Ambrosiano to be followed next week by BCCI, Banque Leu Luxembourg and Operation Casablanca.
Banco Ambrosiano collapsed 1982, after a long and dramatic series of events that ended in a total failure, deaths and murder, and eventually jail terms for key players. The Bank was founded in Milan in 1896 and named St. Ambrose to show its catholic orientation. A central figure emerged in the early 60ies, Robert Calvi. When Banco Ambrosiano Holding Luxembourg was created, Calvi was deputy manager.  In 1971 he became General Manager, and in 1975 Chairman. He involved the "Istituto per le Opere di Religione" in short, the Vatican Bank led by Bishop Marcinkus.
The stage was set for secret deals involving Italian political parties, members of the Italian government, the mafia and powerful members of a Masonic Lodge, P2. Roberto Calvi called God's Banker was murdered in 1982 and found hanged from a London bridge. Several other people died, among them Calvi's administrative assistant who leapt through an office window, an investigating magistrate Emillio Allessandrini who died in a terror attack. There was even a mysterious death of a manager at Luxembourg's Clearstream where Banco Ambrosiano maintained "unpublished" accounts. Those "unpublished accounts" were basically unregulated. The collapse of Banco Ambrosiano had widespread implications for the Italian banking system, for some Luxembourg players, and mostly the key players in Italy and at the Vatican Bank.
The dramatic climax of this affair was earthshaking enough so that reforms and serious regulation of the banking system became a top priority. The scandal was a showcase documenting the need for anti-money laundering compliance and know your customer regulations, the need to fight political corruption by exposing politically exposed persons and financial crime in general. It would take years though for the world to organize.